Welcome to Sammels Lantgård!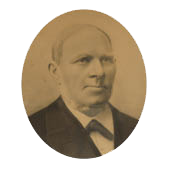 Out in the countryside we have lived and worked in the Samuelsson family for 5 generations. Over the years we have had a number of different tasks here on the farm. However, the core of our business has always been forestry and agriculture.
Today we also run a farm shop, café, catering, furniture carpentry and nursery garden with associated visitor garden of 2000 sqm. You will find us in Bertshult which is located outside Landvetter, just 25 minutes from Gothenburg.
The 16th and 17th of December, we would like to invite you all to Sammels Christmas. The Café will be open, the shop will be filled with Christmas products, children will be able…

Thank you for a lovely season in our café and visitorsgarden! We are so happen and grateful for all your visits during the season Right now we are in the process of planning…

Saturday and Sunday this week is the last weekend that we will be open in the café for this season. We have therefore made some extra good prices on selected products. Hope to…