Welcome to Sammels Lantgård!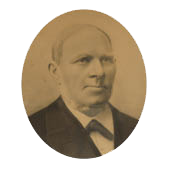 Out in the countryside we have lived and worked in the Samuelsson family for 5 generations. Over the years we have had a number of different tasks here on the farm. However, the core of our business has always been forestry and agriculture.
Today we also run a farm shop, café, catering, furniture carpentry and nursery garden with associated visitor garden of 2000 sqm. You will find us in Bertshult which is located outside Landvetter, just 25 minutes from Gothenburg.
What a start to the season! Thank you for your visit last weekend We are open again next weekend and we're also open Monday 1st of May between 11 AM and 4 PM.…

The plan was not to open until the last weekend of April, but we are hoping for nice weather on Saturday and open the café early for the season. Hope to see you…

We have gotten new items in our shop. We now have soap, hand cream, scrubs and lip balm with different fragances, such as lemon balm, rosehip etc.