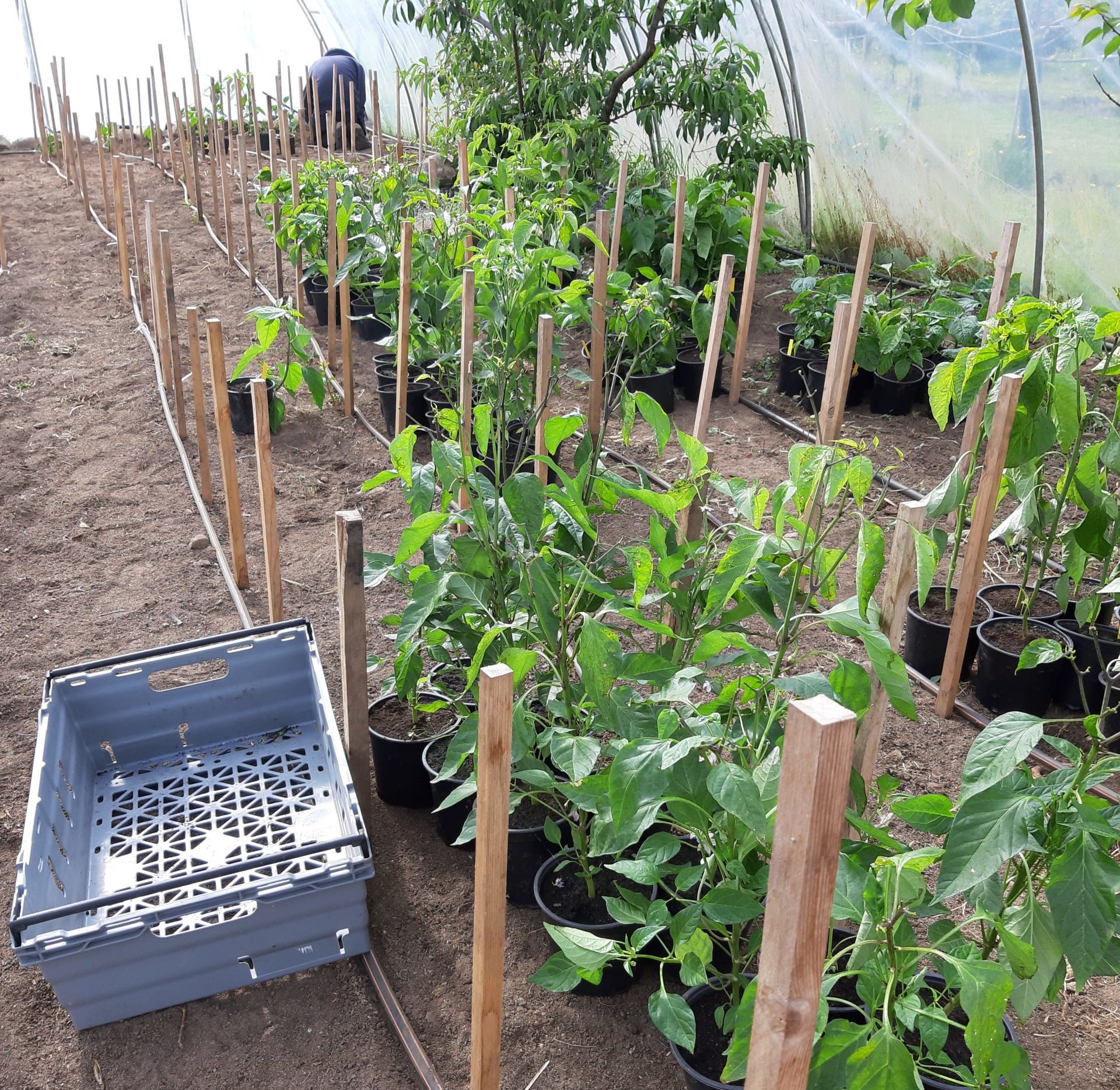 Yesterday we started planting our chili plants in the greenhouse.
Among all our chili plants we have one of the world's strongest chili Carolina Reaper, but we also have Habenero, Jalapeño, Hot Portugal, Sair Gat, Ghost Pepper, Apache and many more.
With our chilis we will be making chili sauce and chili jam, which will be for sale in our shop. We will also be selling chilis in bulk.